Fresh off of a messy divorce, Jeannie Dubois isn't looking for anything more than friendship, and Aiden Walsh is more than happy to fill that role. But when these two friends become lovers, things quickly turn complicated. Can Aiden prove to Jeannie that they're meant to be more than friends or will she send him back to the friend zone? Readers who enjoy spicy romances will devour Friend Zoned by Evelyn Sola, a steamy friends-to-lovers romance.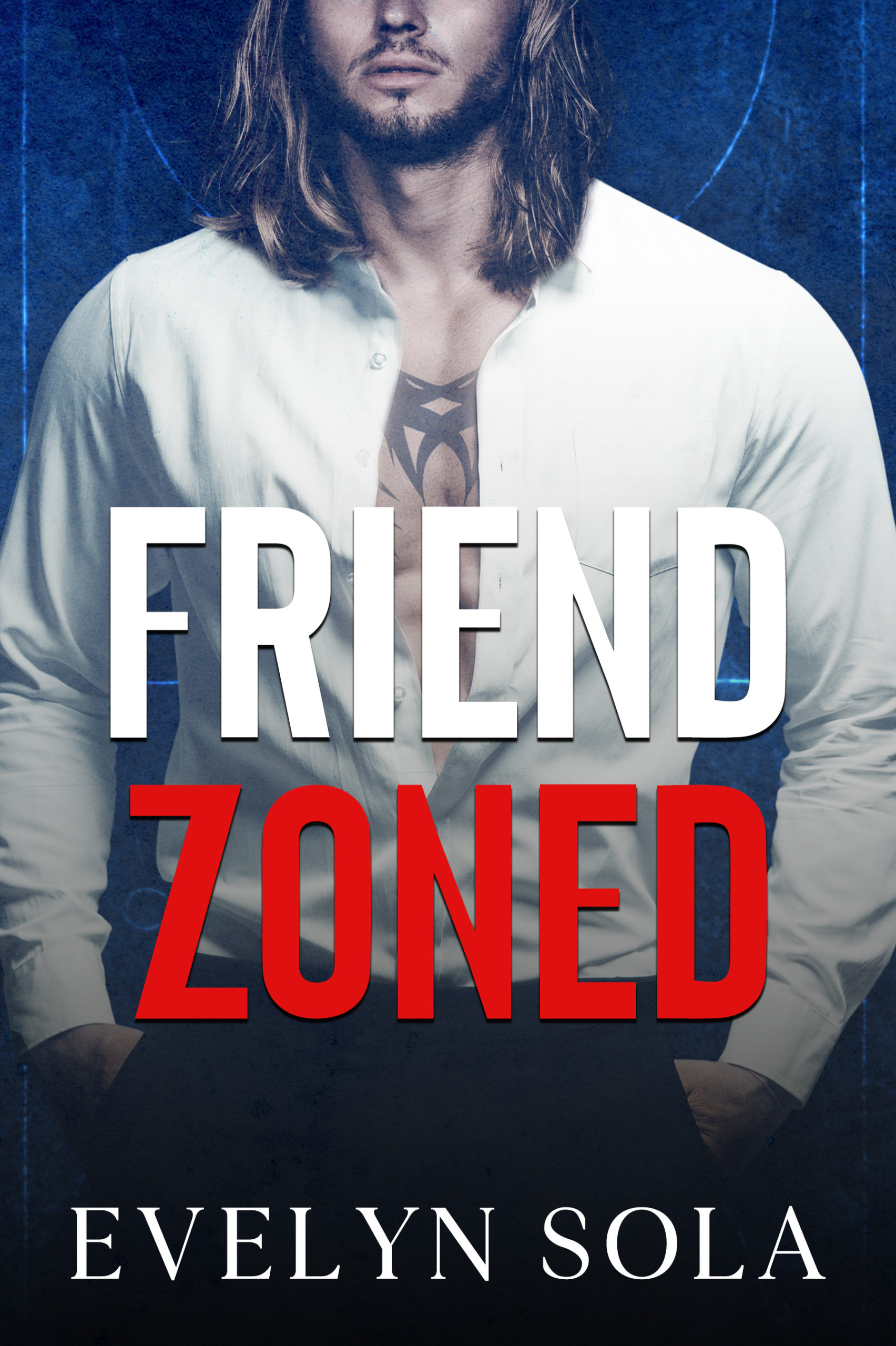 A self-proclaimed bachelor, content on his own. A runaway bride, searching for her freedom.
They may seem like they've got nothing in common, but the tiniest sparks make the biggest flames.
Delaney Lewis is desperate for her freedom. From her controlling mother and the man she left standing at the altar.
Her best friend is more than happy to help her escape and sets Delaney up at her soon to be brother-in-law's house while he's out of town, confident that when David comes home—he'll do whatever it takes to keep Delaney safe from her crazy family.
David Sutton finds the surprise of a lifetime when he discovers a woman sleeping soundly in his bed. When she explains how she ended up there, David's heart and mind slowly open, leading to a permanent place to stay, a job, and best of all, a new outlook.
The woman who was much like a stranger before, slowly becomes his friend…with a few intimate perks and before they know it, real sparks start to fly.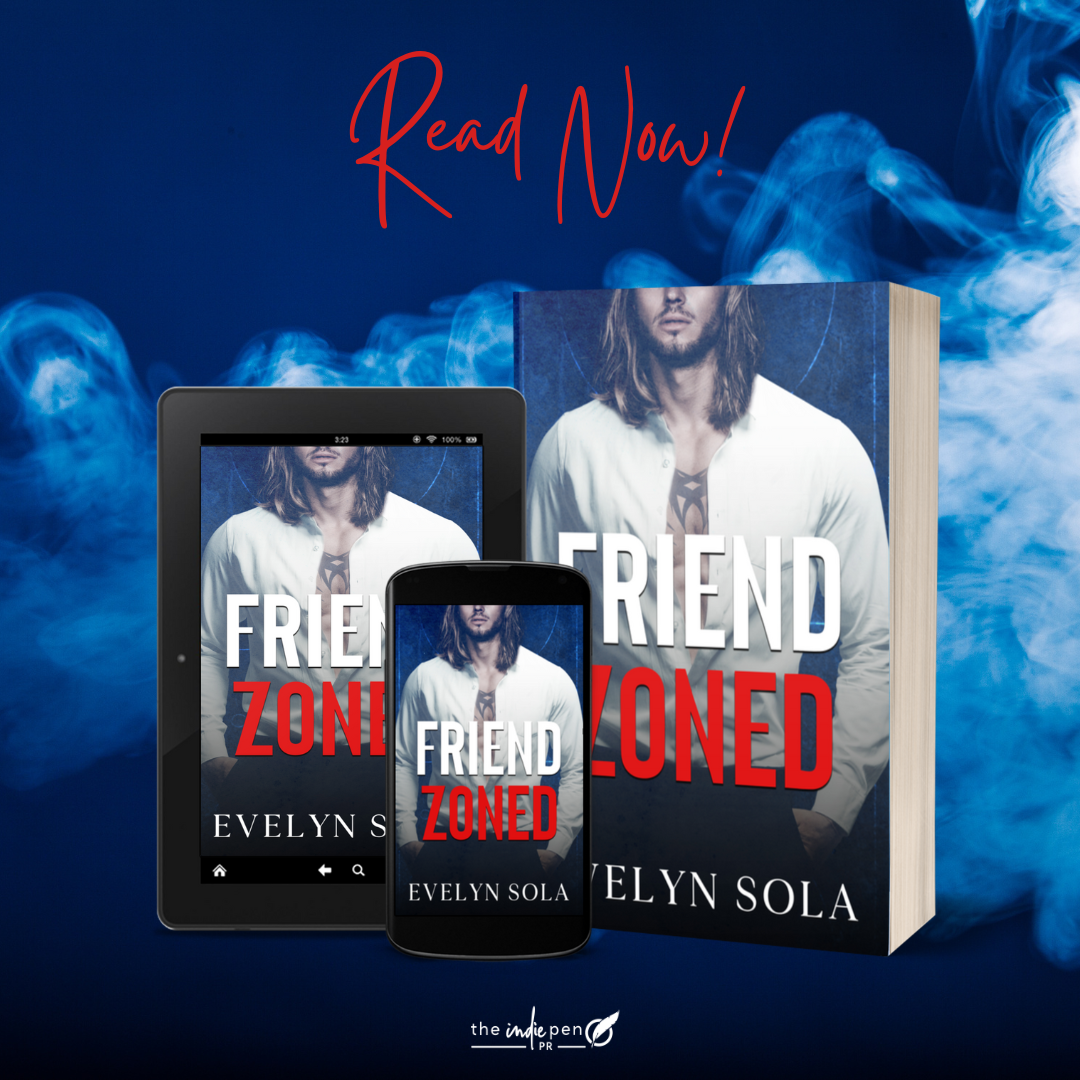 Excerpt
Copyright 2023 @Evelyn Sola
"Jeannie," Vickie, the bride, says. She's so beautiful with the happy newly married glow. "Have you met Colt's coach, Aiden?"
Shocked by the question, I look around the room and hope my mother will come save me, but she's too busy talking and laughing to bother noticing me. I clear my throat and offer him my hand. His large palm practically envelops it. When he lifts my knuckles to his lips and kisses them, I almost combust into flames. It's been almost two years since I felt a man's lips on any part of me. That must be why my body is short circuiting right now. But if I have a few more drinks, I'm going to drag him into a dark corner and have my way with him. I clear my throat and yank my hand away.
"So, you ah, coach football?" I ask, unsure of what else I could possibly ask. I try to think of any information my mother has given me. She says Mr. Colt is a football player. Vickie giggles and Colt groans.
"Basketball," Aiden corrects.
"Are you sure?" I ask. "My mom said you're a football player," I say to Colt.
Vickie tries to hide her laugh but fails.
"I'm going to have a talk with Myra," Colt says, but he's being playful, so I'm not completely mortified by my faux pas.
"Yeah, and I'm pretty sure I coach basketball, not football," Aidan says.
"Oh." I wave my hand. "I don't watch either." I turn back to my chair, certain that they think I'm an idiot and will leave me alone now.
"More of a reader, I see," Aiden responds. "What book has you so engrossed?"
My eyes dart to the table in search of my book. I thank a higher power that it's safely inside my purse. No need to let these newlyweds and the sexy one know that my life is a train wreck. "Nothing you would find particularly interesting." I clear my throat, but when I turn to look at Aiden, he's looking directly at me.
"Try me," he says. I take a step toward the table, grab my purse and shove it under my chair. No way in hell he'll see this book.
About Evelyn Sola
A Boston native, wife, mother, and wine enthusiast. If she's not writing, thinking about writing, you will find Evelyn with a book in her hands. While a new publisher, she's been writing for years, and she will continue to write for many years to come.
Evelyn is obsessed with assertive and confident men who will stop at nothing to get their woman. Her stories are filled with love, passion, and humor.
She currently lives in Chicago, IL with her husband and two daughters.
Follow: Facebook | Twitter | Instagram | TikTok | Reader Group | Goodreads | BookBub | Newsletter | Amazon
This promotional event is brought to you by Indie Pen PR