martes, 15 de noviembre de 2022
Judith Keim - The Desert Flowers: Mistletoe and Holly - Release Blitz
Judith Keim - The Desert Flowers: Mistletoe and Holly - Release Blitz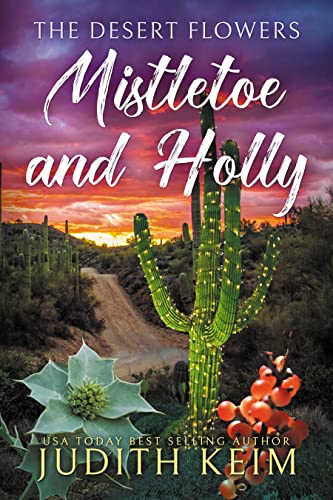 The Desert Sage Inn Series, Book 4
Contemporary Romantic Women's Fiction
Date Published: 11/15/2022
Publisher: Wild Quail Publishing
A boy who doesn't believe in Santa Claus and a woman eager to help him discover the joy of giving to others.
When Juanita Sanchez and the Desert Flowers—Willow Sanchez, Rose Bowers, and Lily Walden —open Juanita's Kitchen, the food kitchen Alec Thurston and they formed as a charitable organization, a young woman named Ivy Barrett and her seven-year-old son, Benjy come into their lives. Ivy is appointed head of the kitchen staff and they all work together to open the kitchen before the holidays. But when Christmas decorations are hung and talk about Santa Claus begins, Ivy makes sure Benjy understands that Santa Claus has never been in their lives and he shouldn't dare hope he ever would. Distressed, Juanita and her husband, Pedro, set out to show them the spirit of giving is still alive and well, even for those who don't believe.
Readers of the Desert Flower Series will delight in meeting young Benjy and his mother. A sweet holiday story.
Other Books in the The Desert Sage Inn Series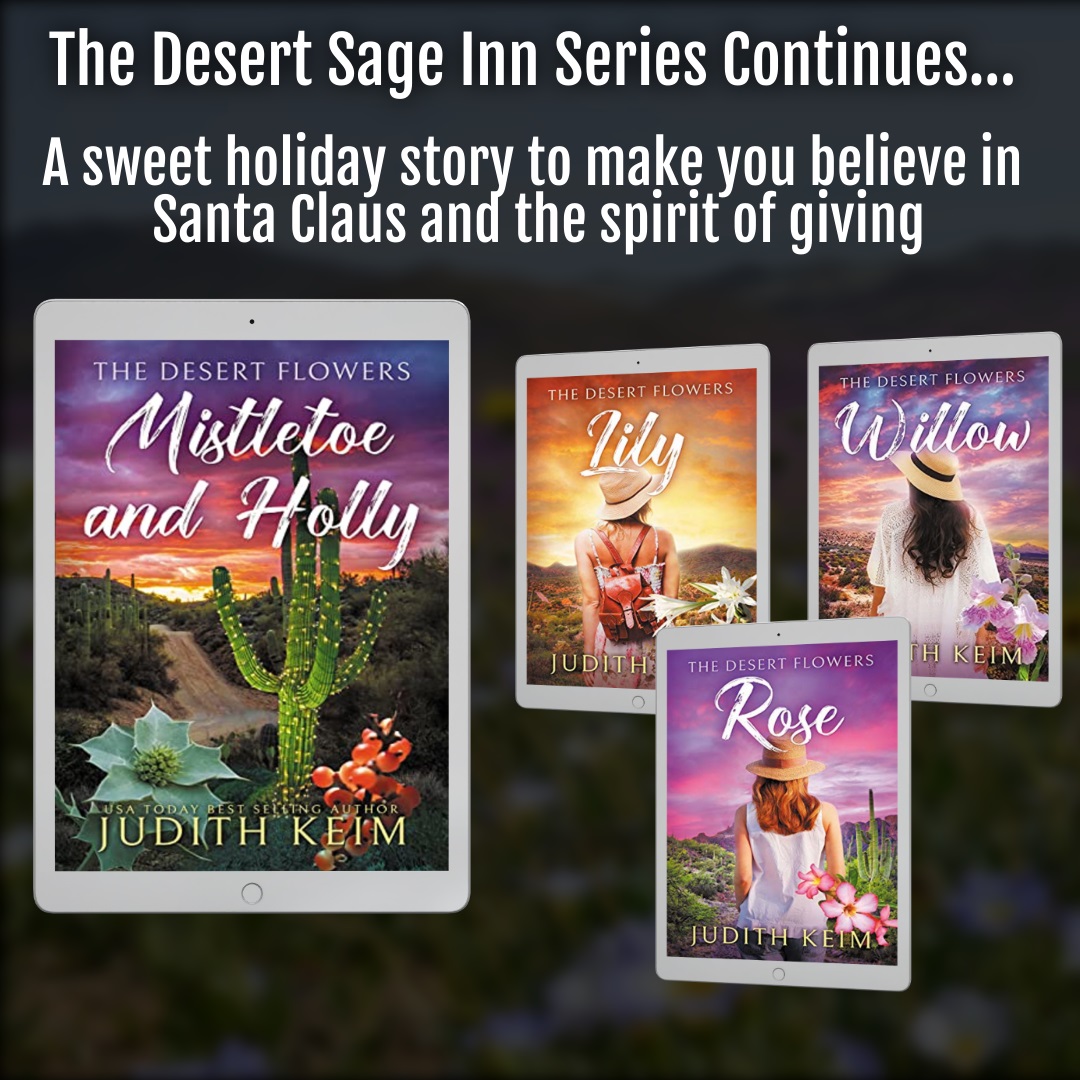 The Desert Flowers - Rose
The Desert Sage Inn Series, Book 1
The power of love and the strength of women working together are proved once again.
The Desert Flowers – Lily
The Desert Sage Inn Series, Book 2
Three talented women brought together by a man's love…
The Desert Flowers - Willow
The Desert Sage Inn Series, Book 3
The power of love and the strength of women working together are proved once again.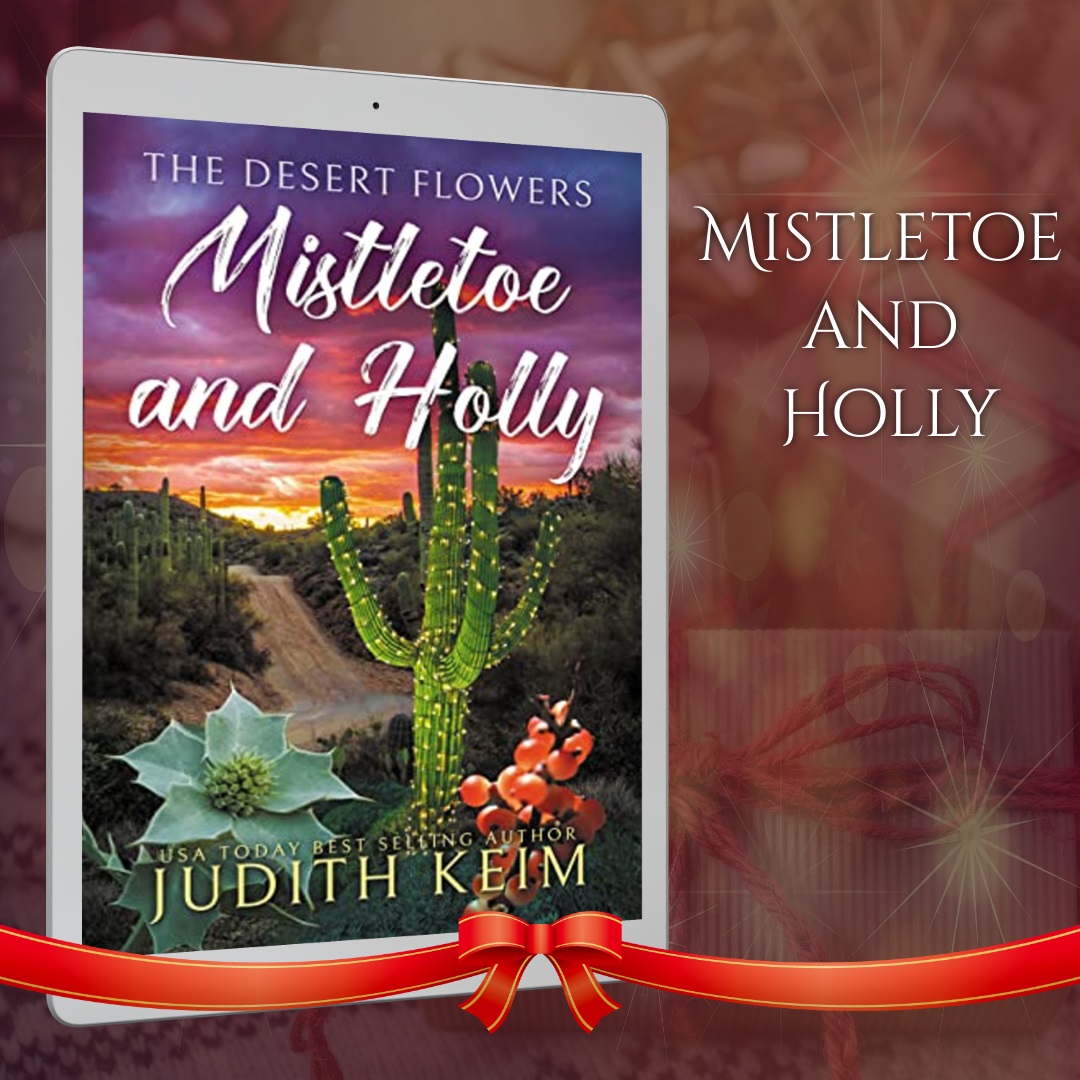 About the Author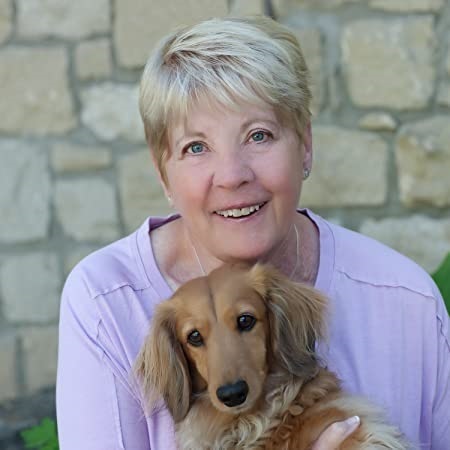 Judith Keim, A USA Today Best Selling Author, is a hybrid author who both has a publisher and self-publishes. Ms. Keim writes heart-warming novels about women who face unexpected challenges, meet them with strength, and find love and happiness along the way, stories with heart. Her best-selling books are based, in part, on many of the places she's lived or visited and on the interesting people she's met, creating believable characters and realistic settings her many loyal readers love.
She enjoyed her childhood and young-adult years in Elmira, New York, and now makes her home in Boise, Idaho, with her husband and their two dachshunds, Winston and Wally, and other members of her family.
While growing up, she was drawn to the idea of writing stories from a young age. Books were always present, being read, ready to go back to the library, or about to be discovered. All in her family shared information from the books in general conversation, giving them a wealth of knowledge and vivid imaginations.
Ms. Keim loves to hear from her readers and appreciates their enthusiasm for her stories.
Contact Links
Purchase Links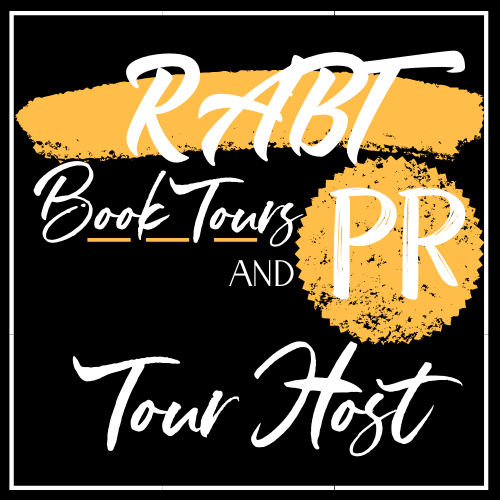 Sobre Miss_Cultura
Bienvenid@s a la Web Paseando a Miss Cultura. Web que nació el 15 de mayo de 2009 y que quizás muchos de vosotr@s la seguíais por Soycazadoradesombrasylibros. En el 2016 decidí cambiar el nombre, pero con la misma identidad, cariño y amor a la cultura. En la web estamos la escritora Inés Diaz Arriero y servidora Miss_Cultura o María. Nos guste o no...un libro,película,serie...lo tratamos con todo el respeto y educación. Somos conscientes de que detrás de ese proyecto y trabajo hay mucho esfuerzo, dedicación y tiempo detrás. Larga vida a la Cultura.
Puede que también te interese...